Description
✅ Instant Pain Relief 
✅ Boost Confidence 
✅ Knee Supportive 
✅ Saves time and effort
✅ Hand free washing
✅ One-Time Purchase 
🚚 Shipping Arrived 2

Did you know that 1 million people in the PAKISTAN struggle with osteoporosis?
Knee pain is among the top problems!
Especially as we age, our bones become brittle, and our knee pain gets worse.
We need to rest when we don't want to, we can't attend family activities, we have to sit down after walking, and so much more.
Plus, we take medications and painkillers to numb the pain. 
Do you have one of these knee problems?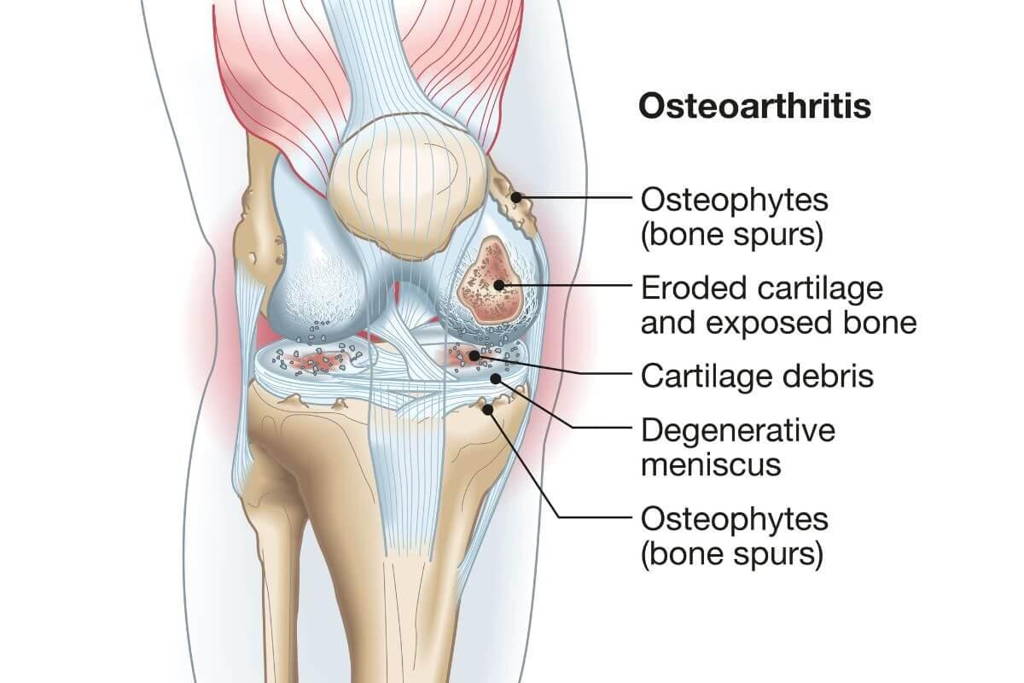 Core Features:

Knee pain won't get worse when you use our 3D Knee Compression Pad! It's specially designed to help support and relieve pressure on your knees for a more comfortable walking experience.
Promotes pain relief and muscle/joint recovery

 

- 3D Knee Compression Pad enhances the circulation of blood and oxygen thereby increasing muscle performance, and accelerating recovery of injured muscles, joints, and much more.
Gives flexibility and confidence

 

- Pain-free knee gives you the confidence to do just about any sports and exercise activity! Never limit yourself again.
Guaranteed improved performance

 

- 3D Knee Compression improves muscular endurance thereby making you stay longer whether in sports or at work.
Pain Relief:
There's a whole host of acute injuries and chronic conditions that can cause knee pain. The 3D Compression Knee pad could help improve blood circulation while promoting healing and recovery. It also gives extraordinary comfort that reduces stress while reducing knee fatigue during intense exercise.
HIGH-QUALITY AND DURABLE:
- The 3D Knee Compression Pad is made up of 68% nylon and 32% spandex which means it's lightweight and breathable. It has a 4-way elasticated stretch feature that makes the sleeves stay in place no matter how intense your workout.
ADJUSTABLE:
The 3D Knee Compression Pad is proud of its bi-directional feature created with 3D weaving technology. Made with high elastic soft fabric that allows adjustment to fit your size and experience 360-degree knee protection.
Prevent Knee and Joint Injury:
The 3D Knee Compression Pad has a 360 degrees kneecap support that lessens stress on the knee joint. This means ultimate stability and support for you!
Instructions:
Insert the sleeves onto your legs and make sure that the square Velcro loop is positioned in front and above your knee.
Wrap the straps from the front going to the back of your knee.
Then make another wrap from the back to the front going towards the Velcro loop.
Hook the straps to the loop and adjust it according to your comfort.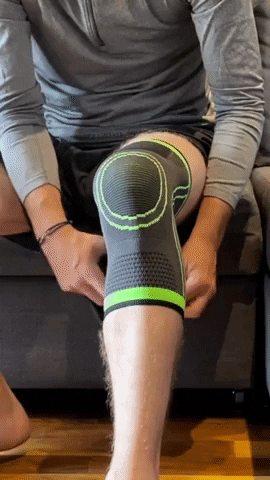 Right Size Matter:
Getting the perfect size on the first try is as important as getting the right product. But we understand that deciding what size to take could sometimes be a pain. You can refer to the chart below to get the perfect size for you.
How To Measure Your Upper Knee
What Our Customer Says: